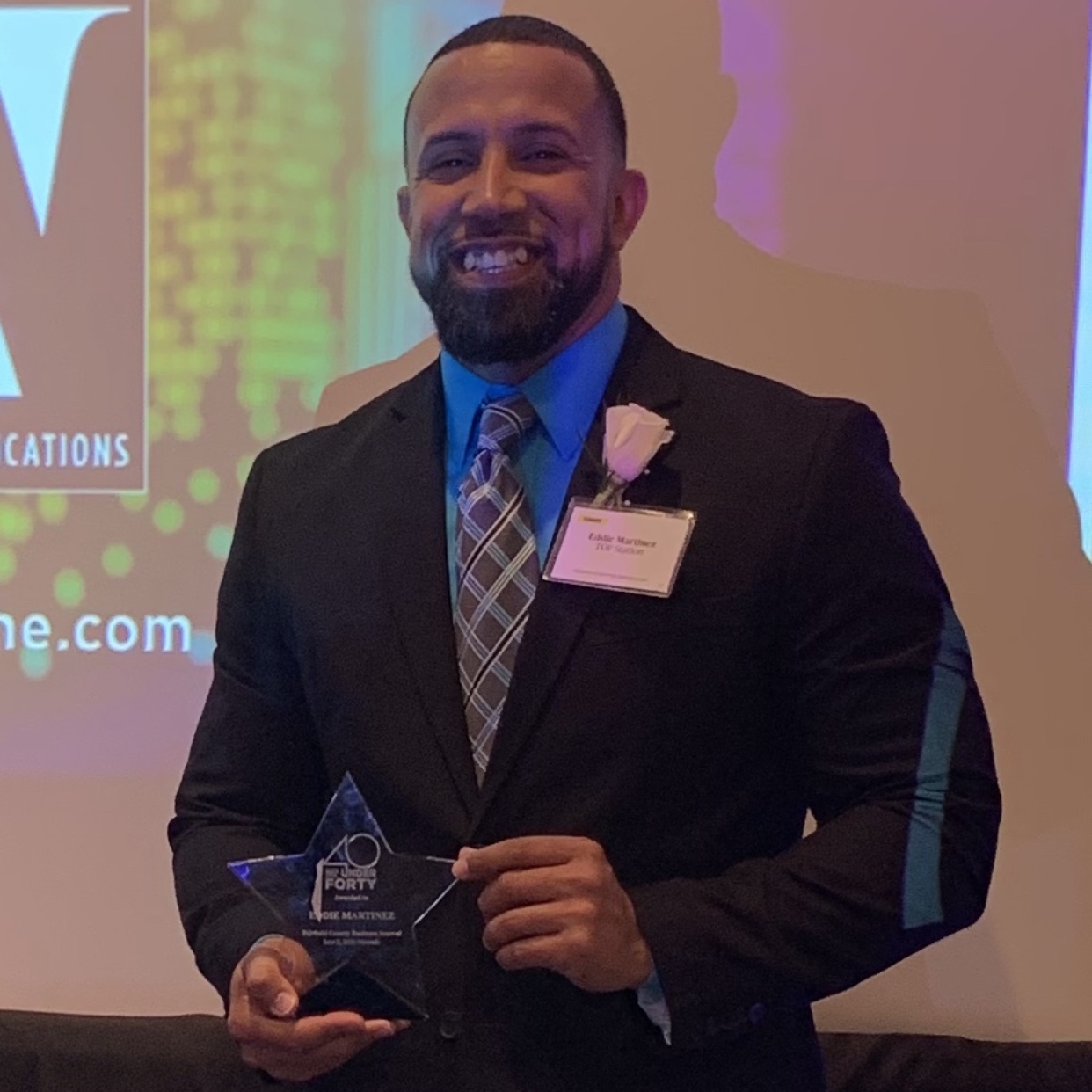 Born and raised in Bridgeport, Eddie is a Harding High School graduate, U.S. Army OIF Veteran and was a State of Connecticut Judicial Marshal Services for 7 1/2 years.
After leaving his state job Eddie found he had a passion for community, communications and our youth.
Accordingly, today Eddie is the President of the Greater Bridgeport Latino Network, previously served as the 1st Vice President of the Puerto Rican Parade of Fairfield County and is the Development Director at Caroline House, Inc. He's the proud founder/owner of TOP Station, a podcast station that focuses on highlighting outstanding community leaders & entrepreneurs in Connecticut. He's a graduate of Housatonic Community College, is currently a communications student at the University of Bridgeport and is an Inspirational Speaker focusing on the importance of Self Awareness.
He is also a member of Thrive: Emerging Leaders. Thrive is a Bridgeport Regional Business Council affiliate organization.