Hispanic Heritage Month coincides with Connecticut's voter registration deadlines. So on Tuesday, Sept. 27, GBLN will bring a special energy to National Registration Day.
The Greater Bridgeport Latino Network wants to make sure every eligible voter is registered to cast a ballot on Election Day, Tuesday, Nov. 8.
Our community and your children depend on your involvement in this critical election, no matter who you vote for.
There are many ways to get registered:
Our friends at Voto Latino have streamlined the process with a voter registration app.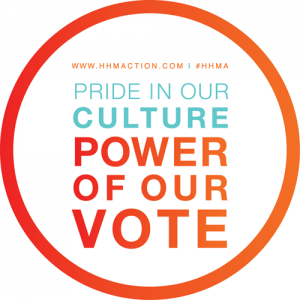 And we also urge you to visit Hispanic Heritage Month of Action, which is another resource to mobilize Hispanic/Latino voters.
You have until Nov. 1 to register online or by mail, and until Election Day to register in person at your local town or city hall or at the Department of Motor Vehicles. You'll need a current driver's license, learner's permit or non-driver photo ID card issued by the DMV, and a signature on file with DMV.
On Election Day, go to your polling station between 6 a.m.-8 p.m. You will have to present a Social Security Card or any pre-printed form of ID that shows your name and address, name and signature, or name and photo. If you cannot present an ID, you'll be required to sign a brief statement confirming your identity.
In Greater Bridgeport, you can register at your town or city hall. In Bridgeport, go to the Margaret E. Morton Government Center on Broad Street.