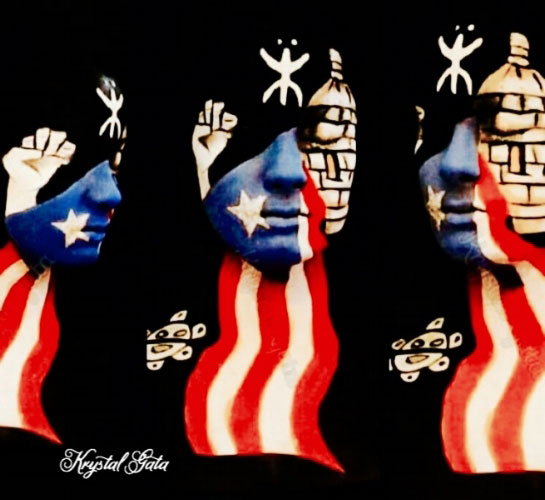 A declaration of solidarity and strength, the Unity March for Puerto Rico will take place on the National Mall in Washington, D.C., on Sunday, Nov 19.
It is a protest against laws, like the Jones Act, that raise prices in Puerto Rico by imposing restrictions on cargo ships.
A meeting at the Innovation Center, 955 Connecticut Ave. in Bridgeport, will provide a preview of the event at 7 p.m. Thursday, Nov. 2. The meeting is in Building 2, the first building to the left as you enter the parking lot. Signs will be posted.
The march is fueled by a slow recovery on the island. On Sept. 20, Hurricane Maria made landfall in Puerto Rico and enveloped the entire island. More than a month later, over 80 percent of the island is still without stable power. Potable water is scarce, supply distribution is a challenge and families are evacuating.
The mayor of San Juan, Carmen Yúlin Cruz, is scheduled to be one of the speakers in Washington.
Organizers ask that everyone who plans to come to the National Mall, first register here so they can prepare for crowd size.
The date of the march coincides with a national holiday commemorating the day Christopher Columbus reached the ports of Puerto Rico. It's the day the home of the Taino became coveted by the world.
The schedule is tentative, but so far looks like this:
10 a.m. - Gather in front of the U.S. Capitol Building
11:30 a.m. - Unity March kickoff
1 p.m. - Keynote addresses at the Lincoln Memorial
3 p.m. - Unity March concludes
State leaders can help arrange travel to D.C. Contact them for more information. In Connecticut, reach Antonio Torres at AntonioUMPR@gmail.com.
If you would like to travel on your own there are a variety of ways to get to the nation's capital.
The organizers have partnered with Skedaddle, a transportation technology that makes it simple to start or join a van or bus route anywhere in North America.