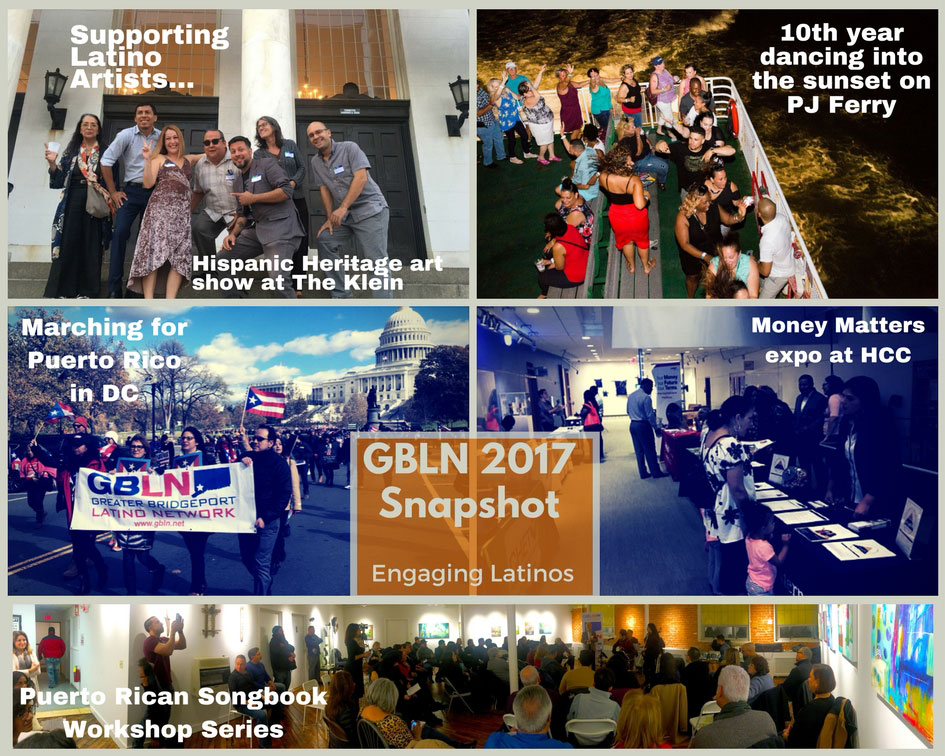 What a year 2017 was for the Greater Bridgeport Latino Network.
It was a year of music, and dancing, and learning, and preparing for the future. GBLN endeavored with its mix of programing to enlighten and entertain.
We started the year with a series of workshops that culminated in a concert at the Bijou Theater. The Puerto Rican Songbook was a smash success, and we learned so much about our shared musical heritage.
As always, we support our community's visual artists, and we organized an art exhibit and reception at the Klein Auditorium, where we have always found a warm welcome.
Our 10th annual Sunset Cruise on Long Island Sound was another chance to rock to the beat, and rock the boat. We sold to capacity, which we're proud of, and which also serves as a reminder not to put off buying your tickets this summer once they go on sale.
The Money Matters Expo at Housatonic Community College showed our serious side. Hispanics are behind other demographic groups in terms of financial preparedness. The expo gathered numerous financial experts to share their wisdom with the community, whether applying for student loans, or enjoying retirement.
We responded to Hurricane Maria, and efforts to bring relief to Puerto Rico. Many of us marched, with the GBLN banner, in Washington D.C., when a rally was organized to bring attention to the crisis.
So thank you, members and supporters, for making this a banner year for the GBLN. We're looking forward to building on our successes in 2018, to the benefit of everyone.
If you haven't already, be sure to answer this quick and fun survey, which has photos from throughout the year!  The survey's results will help us continue planning for 2018 and beyond.