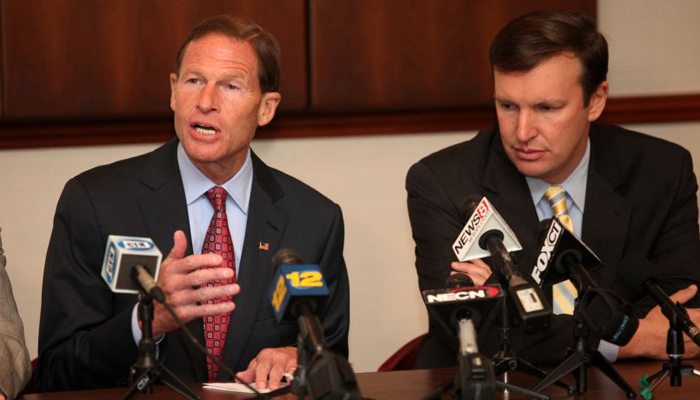 Both of Connecticut's two U.S. senators will travel to Puerto Rico Tuesday to learn more about the ongoing damage from Hurricane Maria.
"This trip will shine a glaring light on Puerto Rico's continuing humanitarian and economic crisis," said U.S. Sen. Richard Blumenthal in a press release. "Since I last visited the island in October, the federal response has been shamefully inadequate. Across Connecticut, I have heard heartbreaking stories from families who have recently arrived and other families still on the island."
Blumenthal and U.S. Sen. Chris Murphy, both Democrats, will meet Puerto Rico Gov. Ricardo Rosselló, visit a hospital on the island, take a tour of Las Piedras with Mayor Miguel Lopez and visit a Johnson & Johnson manufacturing facility while on the trip.
"While the national media coverage of the disaster has long since waned, the situation in Puerto Rico remains dire," Murphy said. "But Connecticut has not forgotten. It's been one hundred days since Maria made landfall, and huge swaths of the island don't have power--a situation that would be unfathomable on the mainland. We have a lot more work to do.
The pair will spend Tuesday and Wednesday on the island and will use what they learn to continue pushing for short-term and long-term disaster relief.