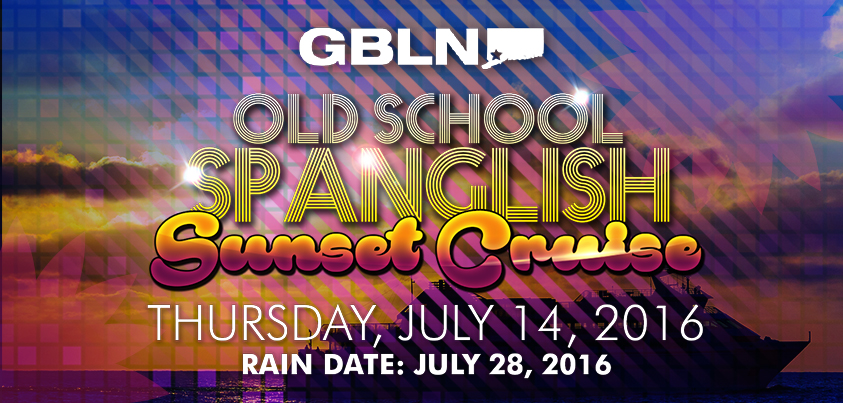 Important: The cruise will launch on our "rain date" of July 28. See you there!
Join us on the Port Jefferson Ferry for our GBLN Old School Spanglish Sunset Cruise! Network, enjoy the scenery, or just dance the night away.
This year's pleasure cruise is on Thursday, July 28. Tickerts are $30 in advance, and $40 at the dock.
We're serving appetizers on the dock from 5:30 to 6:30. The ferry departs promptly at 7, taking us across beautiful Long Island Sound and back. The voyage is timed to view what we're sure will be a spectacular sunset.
We have our own space on the boat, with a cash bar — and door prizes! — plus a deejay playing music in both Spanish and English for your dancing pleasure.