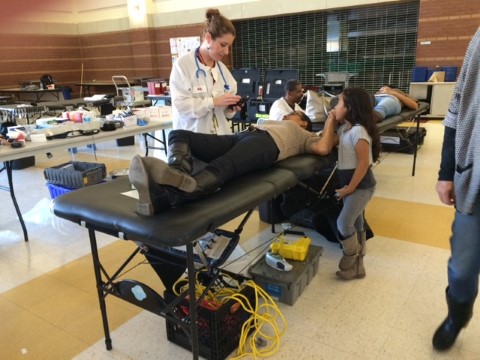 During the holidays, accidents are on the uptick and the need for blood increases. So prepare to roll up your sleeve at the next GBLN-sponsored blood drive, which is at Cesar Batalla School, 606 Howard Ave., Bridgeport.
The drive is from 8 a.m. to 1 p.m. on Saturday, Nov. 18.
The drive is directed by GBLN volunteer Elena Padin, with help from the seventh- and eighth-graders of Cesar Batalla's Talented and Gifted Program.
Potential bone marrow donors will be screened by the Be The Match Registry, sponsored by the Icla Da Silva Foundation Inc.
Call 1-800-RED CROSS (1-800-733-2767) for availability.
To streamline the experience and save up to 15 minutes on your visit, on Saturday morning please visit redcrossblood.org/RapidPass. You can locate this blood drive by entering the zip code 06605.